Portus for Intuitive Manufacturing ERP
As a fully independent software and services provider with specific expertise in data mining and business analytics, Portus is the leading expert to turn to when you are ready to make your Intuitive™ Manufacturing ERP data propel your business forward. This is because Portus will always put your needs first. We are not associated with, nor are we an authorized business partner for any other software provider and our solutions are not sponsored or approved by any other software provider.

Our mission is to help you gain greater insight, every day, from your Intuitive Manufacturing ERP data.

Portus Delivers Critical Business Insights from Intuitive Manufacturing ERP Data
Intuitive™ ERP helps your discrete manufacturing business operate with greater efficiency by streamlining end-to-end processes, enhancing visibility, and improving best practices across the company. But many Intuitive users struggle with turning their critical business data into useful analytics that drive ongoing success.
That's where Portus comes in.
To help you mine your data for comprehensive insight, our experienced team of data analytics professionals will seamlessly integrate Portus with your Intuitive database so everyone on your team can finally access the rich, interactive, web-based reports they need to make confident decisions – anywhere and anytime.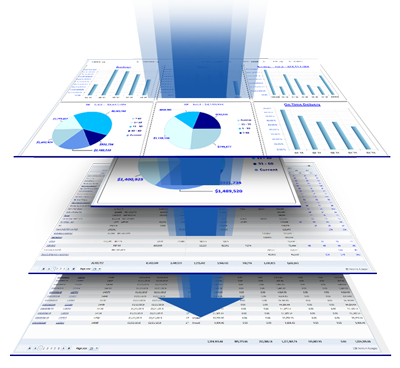 Supports Deeper Analytics
The natural analytics process is iterative, meaning that as your team begins to fully use Portus to query your Intuitive Manufacturing ERP data, you are likely to find that initial questions lead, in turn, to deeper questioning habits. Portus seamlessly supports your team in their quest for better analytics by making it possible to finally, effortlessly answer each new question. This leads to deeper business understanding and more confident decisions.
To drive this process, the Portus solution's foundation rests on a function known as "continuous drill down." This empowers your team to sequentially drill into ever-deeper levels of detail on any device, using our easy-to-navigate, browser-based application.
Easy to Learn
Portus is specifically designed to be a true plug-and-play solution for Intuitive Manufacturing ERP users. We understand that your busy team does not have time to waste on learning a new solution, which is why we have spent years crafting an easy-to-use yet detailed and comprehensive business analytics solution for Intuitive ERP. Dare we say that our Intuitive solutions is… intuitive to learn?
If you would like to know how intuitive Portus is to use, simply ask one of our customers who delve into their Intuitive Manufacturing ERP data every day using Portus. Our analytics solution is the perfect complement to your Intuitive ERP because it transforms your transactional data into real-time, actionable business intelligence, seamlessly.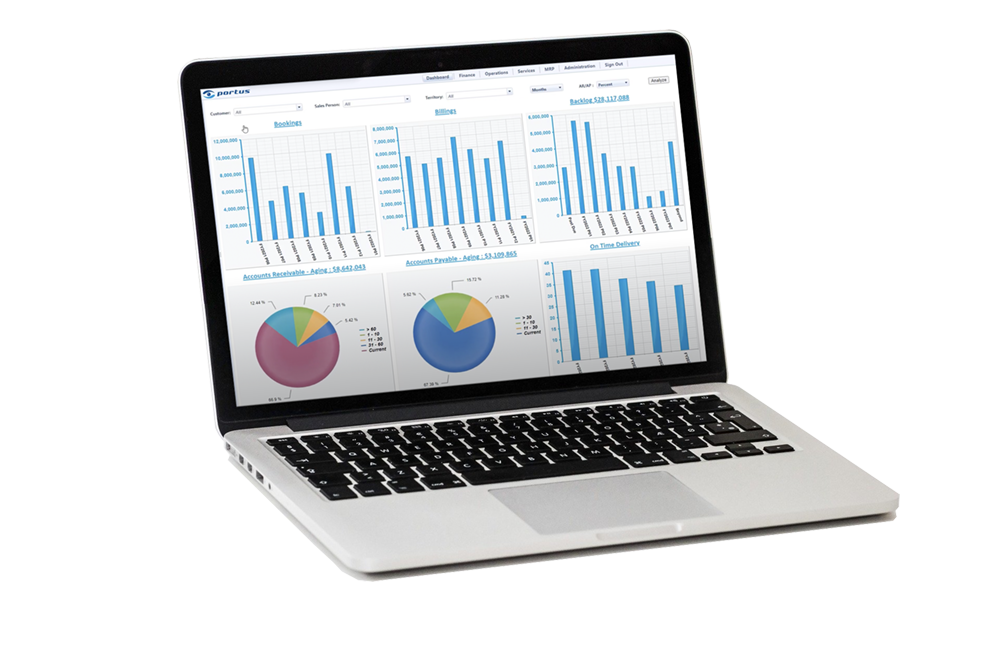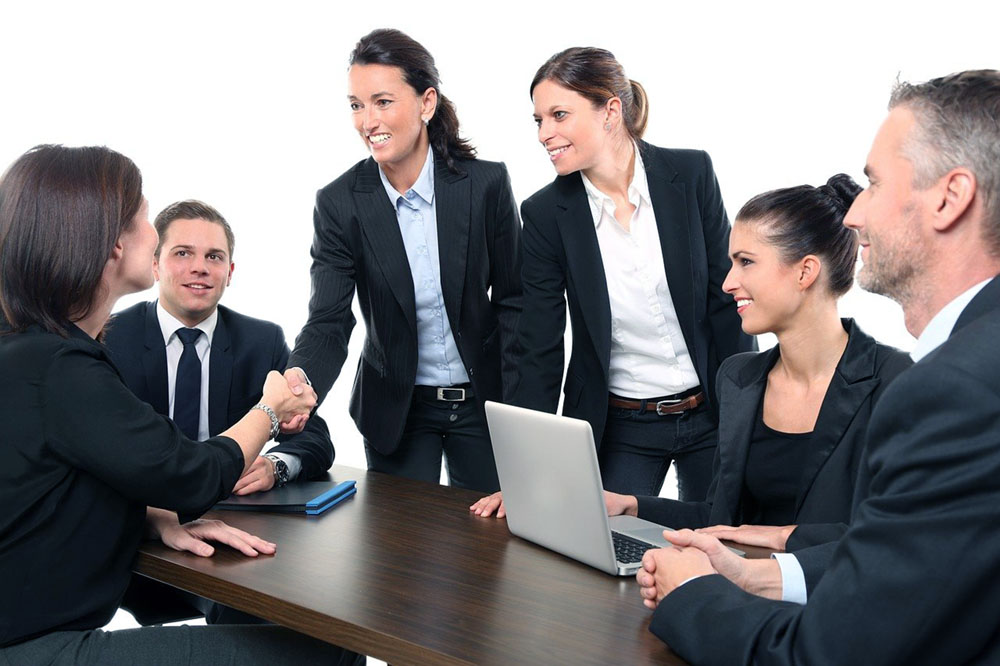 A Team You Can Count On
Though our customers are often shocked by the amount of our out-of-the-box functionality, our goal is to always add more insight for your business.
To make your Portus solution fit your precise analytics needs, our experienced consulting team offers custom reports that deliver actionable business intelligence drawn directly from your Intuitive Manufacturing ERP data. We love helping our customers solve their data mining challenges – and when we implement new features to help one customer do more with their data, we often add those features to the Portus solution so that all of our customers can deepen their insight using the same tools.
See How Portus Can Boost Your Business's Insight
The best way to see how Portus can help you make more confident business decisions and drive growth is to see Portus in action. Reach out to the Portus team for your remote software introduction. We promise: in less than half an hour, you'll know whether Portus is the right fit for your needs.