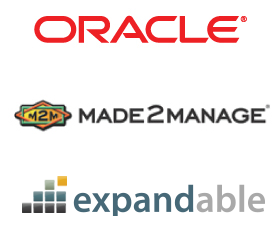 Seamless integration with leading ERP solutions.
If you use an advanced ERP platform (like the ones shown here), we can offer you a turnkey solution with immediate time to value.
Outside the four walls integration
Integrate data feeds from your suppliers, resellers
and manufacturing partners with your internal ERP
data for seamless side-by-side analysis.