Seamless integration with leading ERP solutions.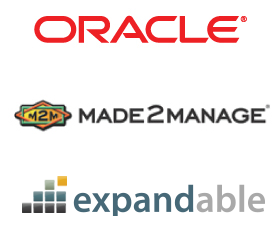 Portus has been architected with an advanced data acquisition layer that allows the application to tap into all of your key business systems and bring that information into one unified platform. The focus of most of our functionality is the data in your ERP system but we also seamlessly integrate data from your Manufacturing Execution System, Product Lifecycle Management System, Customer Relationship Management System and other internal systems where you store important information.
In all of these cases, Portus fully manages the entire data acquisition process so that the pre-built reports and drill downs are ready to be used immediately after installation of our application.