We develop web-based business intelligence platforms for manufacturers.
Established in 2010, Portus is a software development company that delivers purpose-built business intelligence, work flow automation and predictive analytics solutions.
Our team combines decades of experience and domain expertise in electronics manufacturing, ERP software and Web application development.
Our vision is to combine these disciplines to deliver game-changing analytics solutions to discerning manufacturing companies that are passionate about achieving world class results in productivity, scalability and management processes.
Our solution is a data mining, analysis and reporting platform that turns transactional data into analytically rich content delivered in an interactive, easy to use Web experience.
Management Team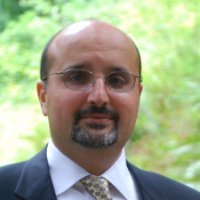 Bill Moradkhan, Founder, President & CEO
Bill is the founder of Portus and holds the office of President and CEO. He brings to Portus over 25 years of experience in executive level positions in multiple tiers of the electronic manufacturing vertical market. His prior experience includes, first President and CEO of ProWorks, Inc., a leading contract manufacturer in the Silicon Valley and later General Manager of Creation Technologies, Santa Clara after its acquisition of ProWorks; founder and principal at Equire Associates, a boutique management consulting firm specializing in mergers in the electronics manufacturing services market; senior level positions in finance and sales at Ascend Communications, a leading provider of telecommunications equipment which was acquired by Lucent in 1999; and before that, senior level finance positions at National Semiconductor.
Bill holds a Bachelor of Science degree in business administration from the University of California, Berkeley, where he graduated with high honors.